A 45 minute drive to the northwest of Albuquerque brings you to the Ojito Wilderness. Stunning views and a great place to hunt for rocks! Selenite, obsidian, septarian, calcite, and a guaranteed great day!
New Mexico is an incredible state for rockhounds. Walk along any arroyo, stream, or dirt path and you are gonna find a rock that you want to pick up (maybe that is true of most states but I am partial to NM). The surreal beauty of the desert makes a truly spectacular experience. 
This was my first trip to Ojito, and I went with my friend John. Take I-40 north to Bernalillo, follow 550 west for 29 miles, turn left onto Cabezon Road for 4.5 miles and you will be close... for this trip, we pulled into the first parking area on your left. We made our way across the road and into the hills!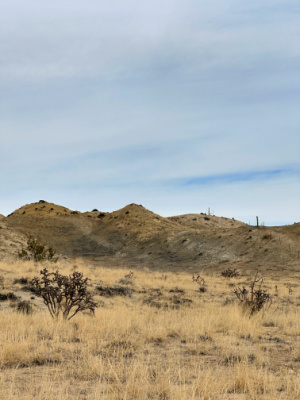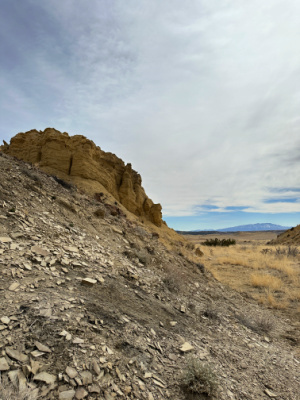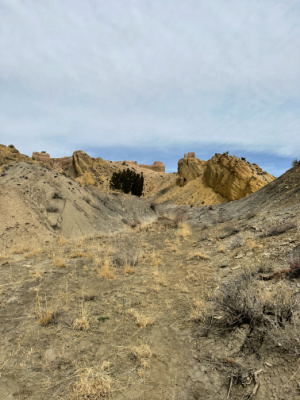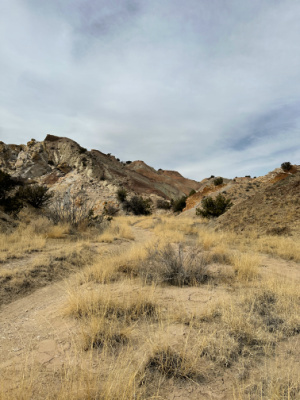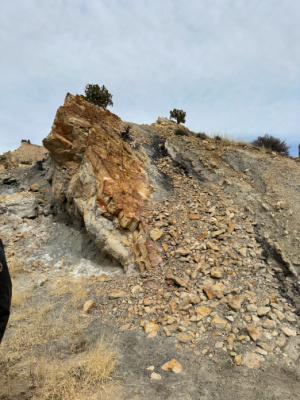 The first thing I noticed was the incredible upheaval of huge masses of earth, as if someone stepped into dried mud and the top layer flipped almost straight up! But these arch like folded rock layers are actually an example of an Anticline Fold.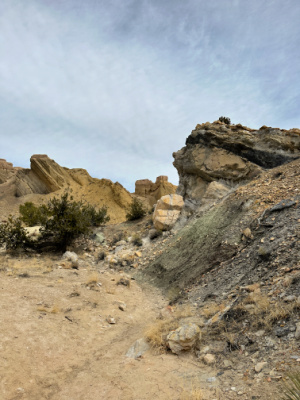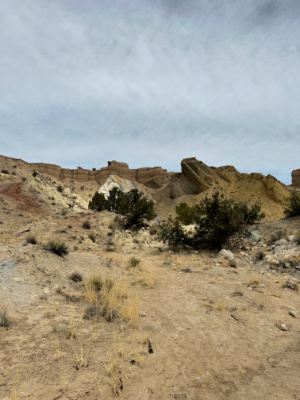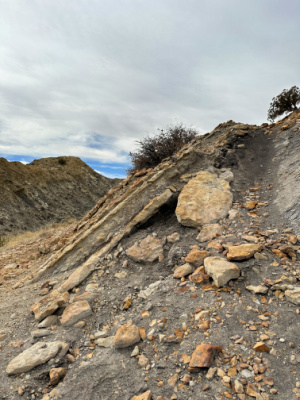 As we got closer to the colorful hills, John directed me to a "blah" looking grey hill; "That one will have gypsum, the grey ones always have gypsum." he said. I had walked right by it and didn't see what John was talking about - until I bent down and got my face almost right into the dirt. There they were! Suddenly, I could see hundreds of sparkly bits lying all around ... how had I missed them?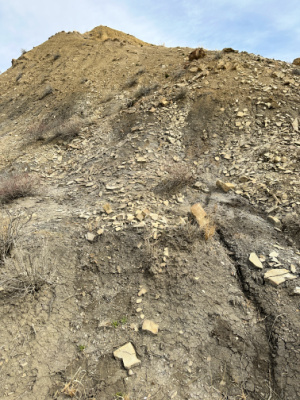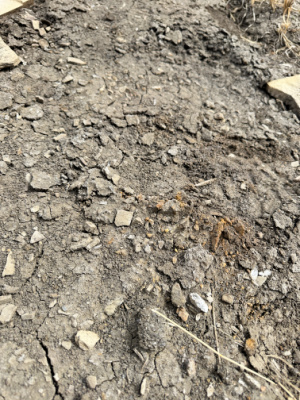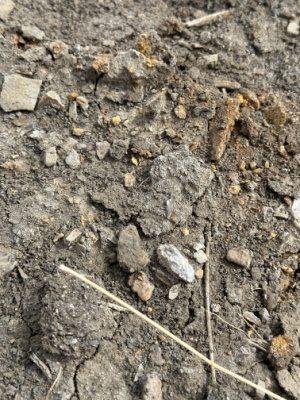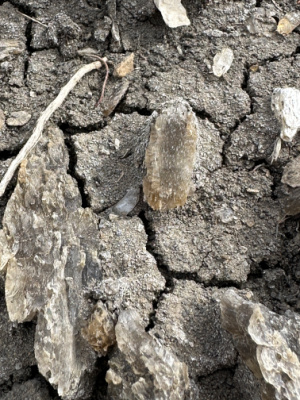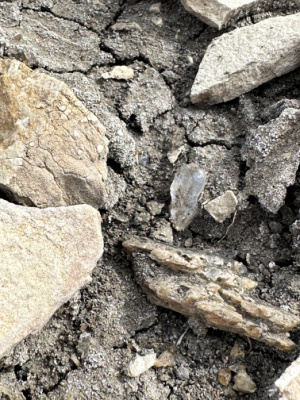 Not only were there gypsum crystals on top, there were layers of thicker gypsum running through the, now incredibly special grey hill.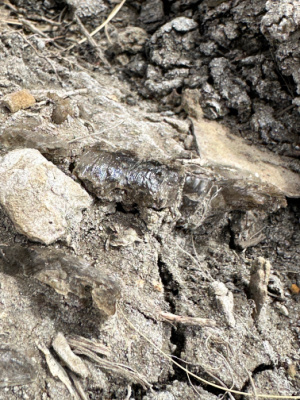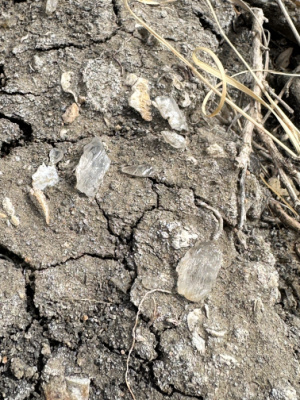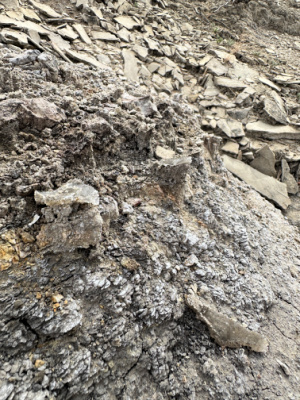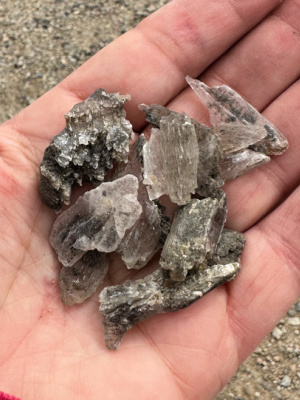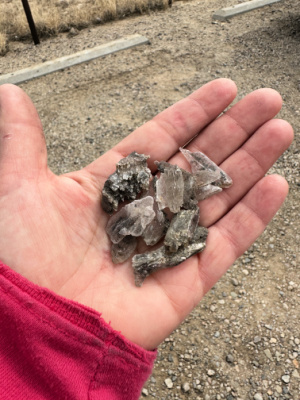 The area where we walked was beautiful! Red, green, and ochre colored hills ... stunning vista views. Even if I hadn't been there for the rocks, the trip would have made my day. In the middle of our walk, we came across a large dune of gypsum. It was gritty and weathered. The gloopy rivulets of gypsum made for an unearthly scene (totally cool though, very Star Trekky).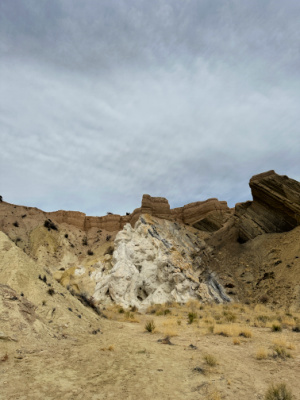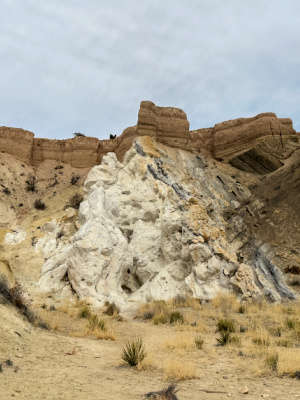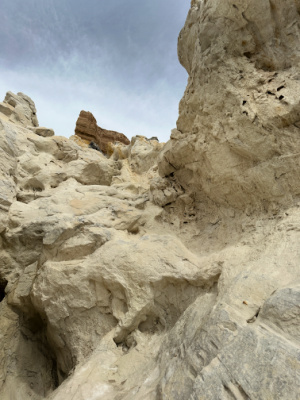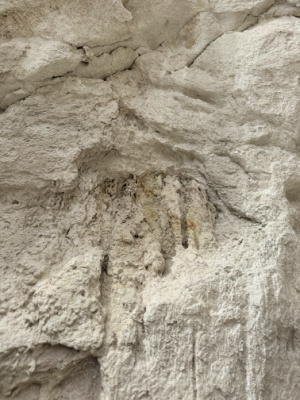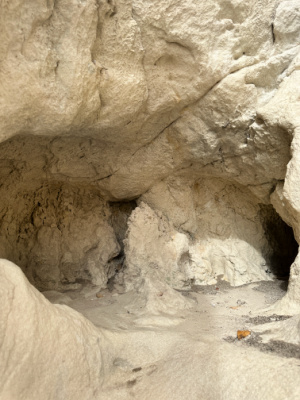 Plus ... lucky me!! I found a chunk of carbon material with fossilized plant matter, a cryptid footprint, desert worm signs, and a precariously balanced rock poised to slide down the hill at any moment!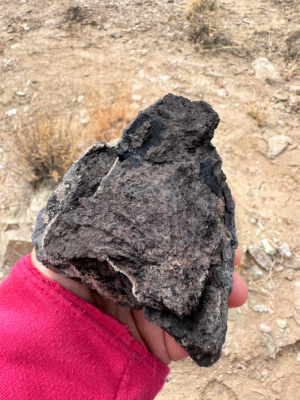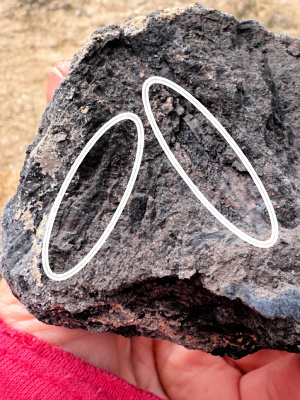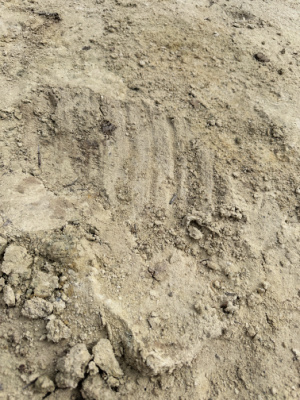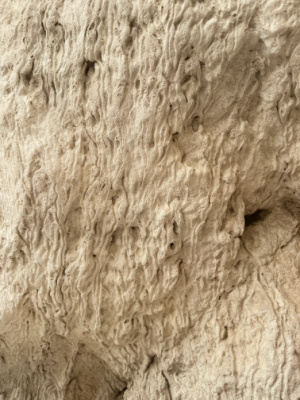 I think this is a perfect place to spend the day hiking but how does it fare for an outing with kids? Or dogs?
Easy or Hard? - this was a pretty easy walk 
Kids & Family - yes, not a lot of stickers, and a lot of open space
Dogs - yes, same as the kids
Clothes - good shoes (sneakers would be fine), layers are best Fall- Spring (NM weather is weird), shorts would be fine in the summer
Sunscreen and/or Hat - always, your choice one or both
Water - always
Weather - nicer in Fall, Winter, and Spring, can get very hot in the summer (go early) 
Note: this area is close to BLM land that is avidly used by gun enthusiasts as a place to go target practice, the bike trails are completely safe but you may hear an odd gun shot or two or three
More Info:
Thank you New Mexico for being so cool!!